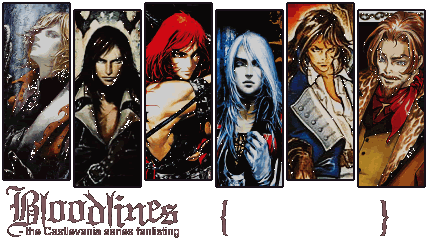 { About }
- Fanlistings -
According to
TheFanlistings.org
, a fanlisting is a web clique that lists fans of a particular subject, in this case the
Castlevania game series
. Unlike most web cliques, a person does not need a web site in order to join. Fans from around the world submit their information and are then listed to show their love for the subject.
- Castlevania -
Game series by Konami.
- The site -
This fanlisting is maintained by Elmina, and it was adopted from
Kai
. The layout was made by Elmina © 2007. The art in the title image is Konami official art by Ayami Kojima.
More info coming soon