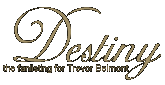 Welcome! You have just wandered into the fanlisting dedicated to Trevor C. Belmont (from the games Castlevania 3: Dracula's Curse & Castlevania: Curse of Darkness). If you're a fan of his, do consider joining!

Navigation can be found from above.

Latest updates:
Jun 02, 2017 | 1 new member
Apr 02, 2017 | No changes, just checking in
Feb 02, 2017 | Just another check-in update
Dec 02, 2016 | Nothing new, just checking in
Email me!



Fanlist opened: July 18th, 2005
Made and maintained by Elmina
Part of Towerofmist.net and Fanatics' Tower